Lately, the entire world is undergoing financial turmoil. While we may not exactly call it a crisis, it isn't smooth as well. 
When major IT companies like Wipro, Tech Mahindra, and Infosys revoke employment letters they handed out, you know something isn't right.
Over the last few weeks, these major IT companies suddenly decided to stop their onboarding process after months of delay in the onboarding process. These companies that have been actively hiring for the past five years suddenly decided to stop.
Why?
Adverse business conditions!
But is that all? Let's look at it closely.
Right now, hundreds of freshers that recently received offers from these tech giants were ghosted. No calls, no emails, and no responses on their joining dates.
Now while these companies are mass recruiters and hire students in bulk, the salary packages for the students aren't 'exactly' ideal. With average salaries of ₹3.5 lacs per annum for every candidate, the hiring costs are not significant enough for these companies to stop the onboarding process.
Talking about the students, there's a fear that a gap this long means being looked down upon by HR representatives that aren't exactly excited by a gap of a year or two. Most importantly, the students say that these companies aren't also responding to their queries and questions as well. There's dead silence from the colleges they were hired from as well.
Why this is happening isn't exactly known. But there could be a few reasons for sure.
One, companies like Wipro aren't doing that great as compared to last year.
Evidently, the IT sector has taken a major hit since the pandemic, meaning they don't have enough resources to carry out their operations as they used to five years back.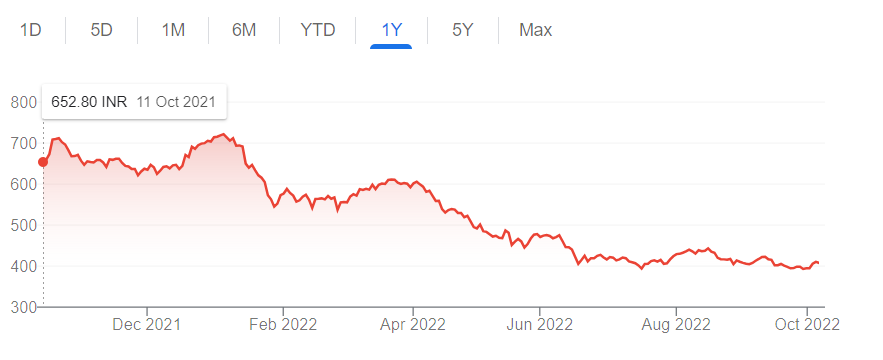 Secondly, companies in the IT, healthcare, and finance sectors are also making major transitions in their workforce and work culture. With extra preference given to skill over qualifications, it's inevitable that these companies won't mind implementing these changes anytime soon.
While the revoking of a majority of offer letters isn't proof enough, it still is the first step towards a more 'skill-rich' workplace.
No matter what, the competition for students and these workplaces is getting more cutthroat. We can only hope that there's an official statement from these companies sooner than later.
Till then, 
You can check us out on our Instagram and LinkedIn for more interesting content.