Amid the global recession right now, the value of a single dollar is equal to ₹78.38 right now.
Since the beginning of the year, the Rupee has been depreciating, little by little against the dollar.
Unsurprisingly, foreign investors have pulled out more than $17 billion from the Indian equities already, making it the right time for small businesses to start gearing up.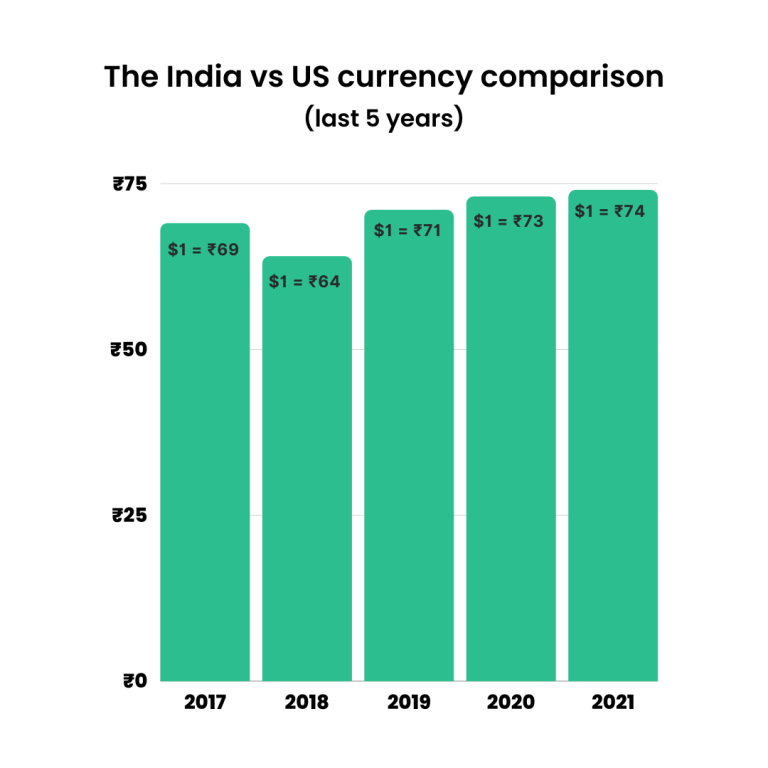 The authorities have been taking measures already to keep the value of the Indian rupee intact right now. From increasing import duties to handling trade deficits, measures are being taken.
So what's the problem?
Right now, the reasons for the recession aren't difficult to imagine. We have been witnessing an economic downward spiral since the day the first pandemic case was discovered in India.
But what's important is the impact of the receding economic value. 
The devaluation of the rupee right now is pretty much a consequence of the global economic disturbance. Over the past decade, the rupee has fallen more than INR 20. India is not only the one affected, but other countries are witnessing the same ripples in their economy as well.
Recessions have been a part of history and will continue to be a part of the future as well. A single trend of these recessions however is that large businesses are always already prepared for it, but small businesses aren't.
Small businesses right now are gearing up in terms of piling up inventory or cutting down the extra costs. Whatever is important right now needs to be adapted. That's why we're hearing daily stories of employee layoffs and cutting down the workforce. 
We only hope that we're progressing towards a better economy and a better lifestyle at least.